Centrally located in Marietta, Oklahoma, Teryn Muench Performance Horses offers a wide range of services to meet the needs of any horse enthusiast.
Our goal is to ensure that each horse receives the utmost proper care and training. A horse in Teryn's program is never treated as "just another horse." Each individual gets the attention they deserve.
Teryn's life long history with horses has helped him develop a secure understanding of what it takes to train an excellent horse. Being able to combine ranch work and performance horse training allows all of his horses to keep a sound mind while they learn to love their jobs.
While Teryn emphasizes mostly in cutting, he enjoys all other aspects of the horse industry. He also takes pride in assisting his wife Holly at competing in cutting on a non-professional level. He enjoys sharing his knowledge of the horse with others to help them succeed with their own goals.

Teryn is proud to be able to give each horse the experience and opportunity they need to have a successful career, whether they go on to be a solid show horse or dependable ranch horse.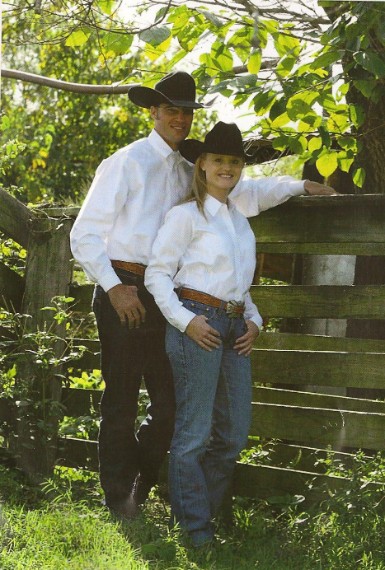 From the ranch to the show arena and all stages in between, we can accommodate your horses' needs!